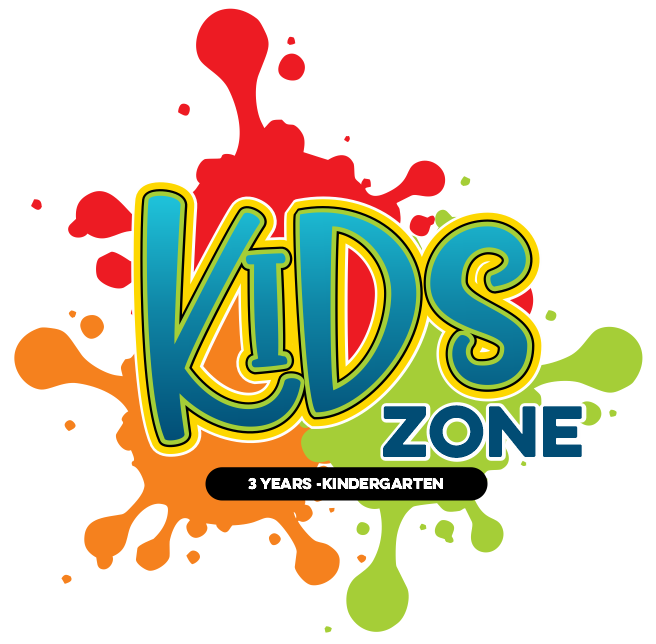 Preschool and kindergarten students meet in Kids Zone where we enjoy making the Bible come alive. They enjoy fun activities while learning about the God who created them, God's deep love for them and that Jesus wants to be their friend forever. The fun begins with center-based activities beginning 20 minutes before service starts to give children time to play together and build those important friendships. Each week we will have lively and energetic worship, an engaging Bible story and activities designed to help the children apply the Bible truths, making a lasting impression on their lives that carries into every day of the week.
We realize that some children may be with us for more than one service while their parents are in a Sunday morning Bible study or volunteering in one of our ministry areas. So while our weekly Bible story and worship are identical for all services each week, children with us for two services will enjoy different application and craft activities.
What we are learning in Kids Zone
---
July & August

In this series, kids will discover that God's Word, the Bible, is a treasure that's Better Than Gold! They will learn the Bible is one big story of God's amazing love for His people! The books and chapters contain true messages from God that teach us who He is and how He wants us to live. Because the Bible has power, it speaks to every part of our lives! Each week your child will come home with a key idea on what they have learned: God's Word is God's Story, God's Word is True, God's Word Helps Me, God's Word Has Power.
Memory Verse
Click here for memory verse with motions.
---
FOR WAYS YOU CAN BUILD ON WHAT THEY HAVE LEARNED
Click here for an overview of what we are covering this month